Page 3 of 3 •

1, 2, 3
The modification of the premium package will soon be finalized. There will be additional benefits to it!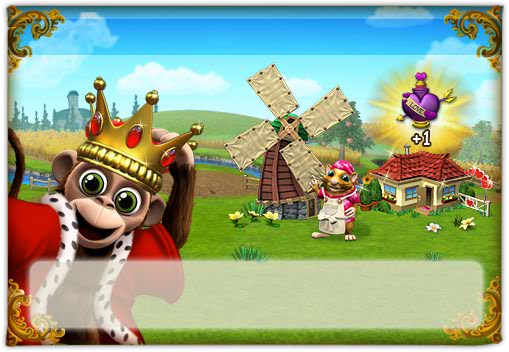 Note, present and future premium farmers! From now on premium benefits include a subscription to the mill and a free bottle of perfume at each farm. Grab the opportunity!
[size=12]
Frappé Olé 

Strawberry, vanilla, chocolate - Bess, Bella and Berta know how to make delicious cocktails. Grab the baskets and take part in the equally delicious Frappé Olé! Event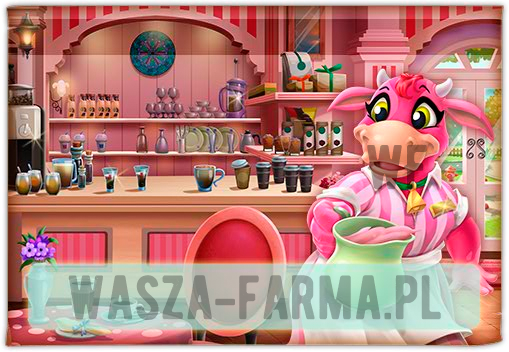 baskets: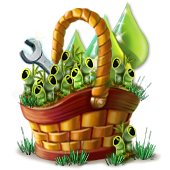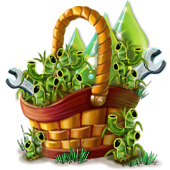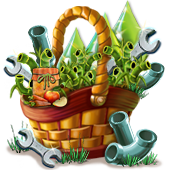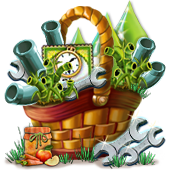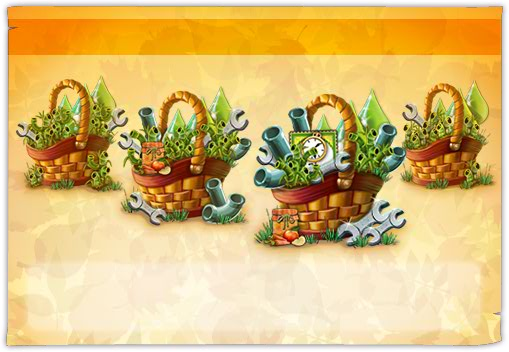 Bar with milk shakes opens the door! Join the three Berths, Bess and Bella cows and try your hand at the new minigame - mix tasty milk shakes and get sweet rewards! 




















Fallout: French Key






Event Plant: Bamboo Tube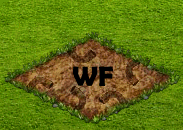 Items: 

Alpine Madness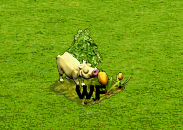 Bright Cow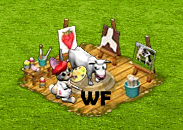 Milk Organic Cocktail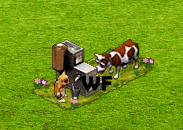 Straight Tube 




Crooked Tube


[/size]

12ss12

&nbsp




Posts

: 1162


Likes

: 2892



Figures, I just bought
3 months
of turbo mill for both of my farms... and they have the premium membership already, lol 
. Glad they are giving us a pheromone back. 
TY OneTwo!


GuineaUp

&nbsp




Posts

: 1803


Likes

: 3491



Event with pipe laying .. 
The plumber picked up the tool 


 

but did not take the saw into the cutting tube. 


 

The bar owner's decor is already changing. 

 

Are you tempted to visit the attractive price?
http://cs.bigpoint.com/farmerama/board/index.php?threads/farmoraculum.16281/page-95#post-325238
Source
http://pl.bigpoint.com/farmerama/bo...okazała-dziś-kula.49761/page-994#post-1661582

12ss12

&nbsp




Posts

: 1162


Likes

: 2892



wasza
http://www.wasza-farma.pl/news.php?readmore=4712
I can start with the full moon zone. There are now three missions that allow you to expand the new dark field. A fourth mission will be forthcoming, but it was predictable. It is certainly a novelty to introduce into the zone the full moon of the dendrological gardens !

Amazing dendrological garden






The moon is full of dendrological gardens! Unlock it with the "Amazing Dendrological Garden" mission. Not enough space? Get building plans for the "Amazing Dendrological Garden 2"

"Niesamowity ogród dendrologiczny" - opis misji. 1. Grassy grass was selling well! Jacek walks out of the store and goes to the stores. Or rather he would like to leave. The door is blocking the huge apple of the dark queen! Great, and now the huge root fills the chimney. HELP! 2. Jacek is not the only person who has trouble with the plants. Even spooky skylights have been left without the drones that crushed the unknown ghostly tree. And when the witch cat's house was destroyed, the animals thought it was too much!
3. "My brother Kociana Jones told me about the prison for trees at BAHAMARAMA. They call it a dendrological garden. " Baba Mruczka strokes Jack's muddy monster. "That's a thought! Let's try! "- Jacek exclaims, and the others nod. 4. Unfortunately, ghostly creatures are not all-round craftsmen. The hammers fly, they sneeze, and the work goes on indefinitely before they end. "Now it is enough to lure the trees here," says Baba Mruczka and sends a ghostly fireflies. 5. Plan works! Spooky trees come up, one after the other, and stingy in the garden. "Wait a minute ..." - Jacek mumbles. "They seem happy! Is that a prison surely? "Maybe something in that ...

Christmas calendar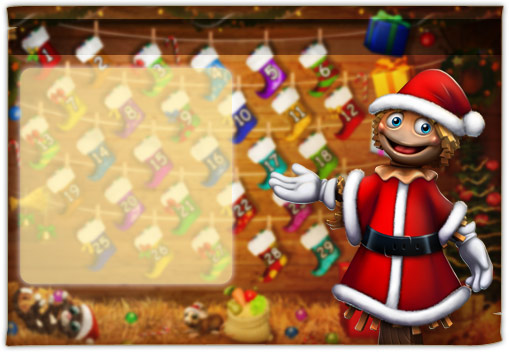 How many Santa Claus will bring you the gifts you want? Stay up to date with our calendar and receive gifts every day! Here are two gifts that will be on the calendar: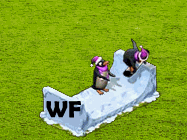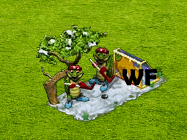 In December will be to "conquer" the Government of clouds "Snow ball":






Turn your clouds into a wonderful winter wonderland with three enchanted snowballs. Get every item individually or in a pack of "Snow Ball"!

Playing in the bones

Even in the medieval rags Borsty and Don Canalio Lasizzo do it! They play bones again. Will you be able to beat these croissants in their game and win great prizes?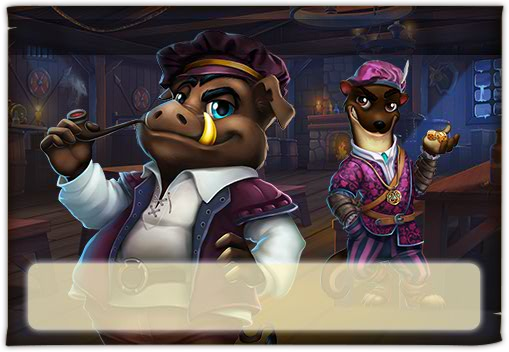 If you are looking for a way to gain an edge over Borstim and Don Canalio Lasizzo, then you do not need anything else but these baskets!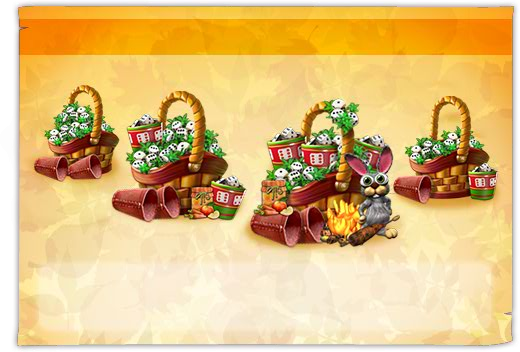 They are filled with loads of useful items!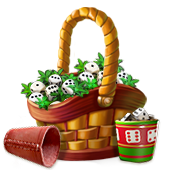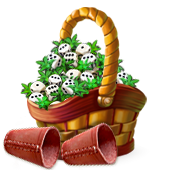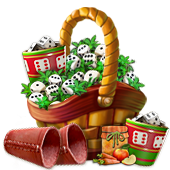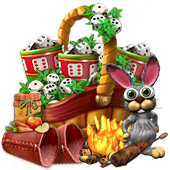 Jackpot Farmer's Wheel of Fortune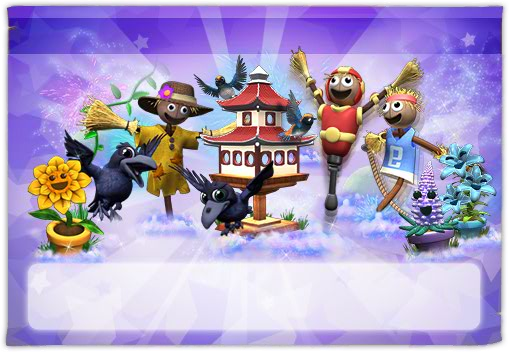 Party! Party! Scarecrows, birds or dancing flowers - missing items Jackpot Farmer's Wheel of Fortune can now be bought in the shop, matching the government of clouds also! Catch up on the previous jackpots of Farmer's Wheel of Fortune!


Here's another breeding event that will be in December. Follow the mountain peak of world-class mountaineer Alice Gamsbart and defeat the "Sokol Stone", the highest mountain in the FARMERAM. Great prizes are waiting!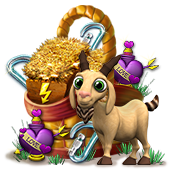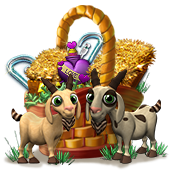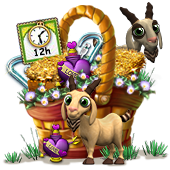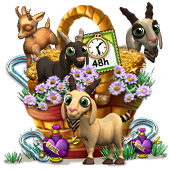 New fixed missions for players with higher levels.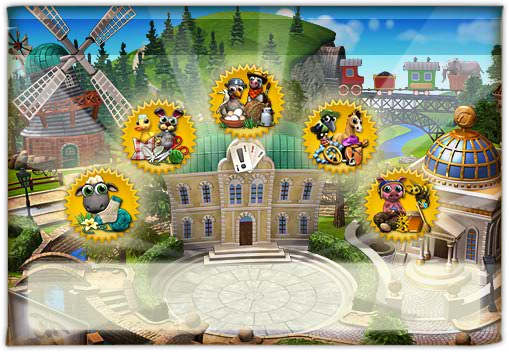 We are waiting for five new missions in the cooperative! We hope that the awards will be honorable.

New seasonal gift: Water fun with penguins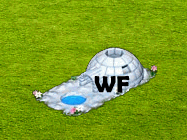 Three new trees (up to two animations).

Giant pomelo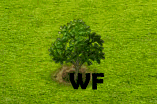 Chestnut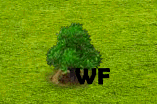 and glowing beech.

Of course there will be a Christmas pre-event. It will consist of seven tasks. Christmas and New Year's Eve (consists of five missions and each mission (sequentially 5,2,2,2,5 tasks)).

escalonilla

&nbsp




Posts

: 319


Likes

: 1055



Ooooh ooooh juicy stuff!! I 
especially
love the sneak previews to the MM stuff 
TY Esca, you rock! 


GuineaUp

&nbsp




Posts

: 1803


Likes

: 3491




puppiesnponies

&nbsp




Posts

: 1465


Likes

: 3272



Breeding Event

12ss12

&nbsp




Posts

: 1162


Likes

: 2892



Fabulous news!!!!! THANK YOU!!!!!!
I love the Matterhorn look of the mountain!!! I've put all my goats into a menagerie!


Brookeham

&nbsp




Posts

: 964


Likes

: 2365



 They are ready to have fun,  they have a lot of work in it. Do you give them advice? 

 

12ss12

&nbsp




Posts

: 1162


Likes

: 2892



Page 3 of 3 •

1, 2, 3
---
Permissions in this forum:
You
cannot
reply to topics in this forum