Page 2 of 2 •

1, 2
I love ferns!!!
  Thanks
12ss12
for the great rumors! 

Brookeham

&nbsp




Posts

: 1016


Likes

: 2430



I like ferns too.  I have them on one side of my house & they're trying to take over another side.  Boy, those things spread like crazy.
Thank you, 12.

mindy1701

&nbsp




Posts

: 350


Likes

: 862



Hello, Farmers! 

Halloween is already on the horizon, and Cat Witch is late with his amazing mixtures! 
Can you help her to prepare them on time? In return, he'll give you the Cursed Coins!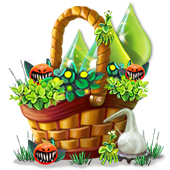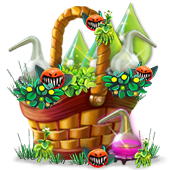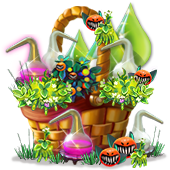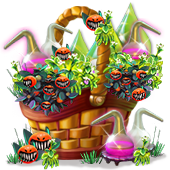 I wanted to add a word from myself. Because it happens notoriously that some -EANTONIO- from the Portuguese OFF copies the graphics from our side and brazenly adds his -Z- on the graphics and does not give the source that he has them from us. If you do not stop such practices, we will soon stop publishing new products and new graphics.
We do not mind copying the graphics to allow the greatest number of fans of the game to see them, but although you must tell where they came from and that's it. Searching for and preparing graphics takes us a lot of time and you attribute everything to it - a shame of honor - a great deal of embarrassment and embarrassment. Plantlets 

: 





Littering: 




Product from the mill:


_________________________________________________________

Exchange pens for the mysterious cargo brought by the "San Gigantica" maker! Load the pens, then wait for the train to return. It's your chance to get a new sea pony pool!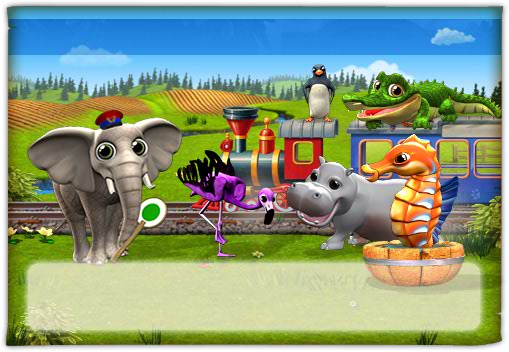 Marine pony pool Sea pony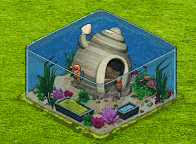 feed: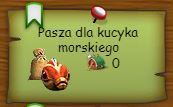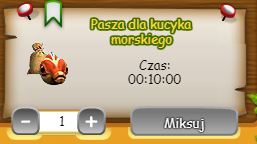 Composition: 2x Afelandra protruding, 2x Holy basil, 1x Betel nut 

New mission: Lazy day
Life on Bahamarama is so perfect that animals get bored. Will they be able to overcome boredom thanks to the new mission? And what did Crab Patryk find on the beach? Find out!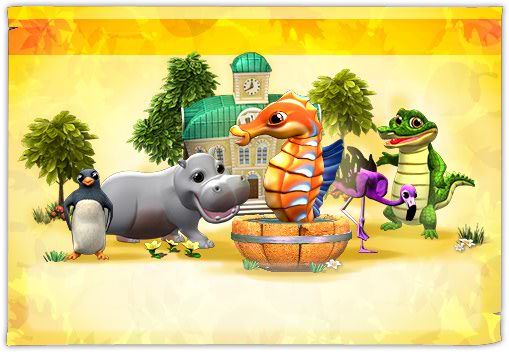 Mission description:
1. "Nuuuudy!" Ara Croft scolds, hanging his head down from the ceiling. Toucan and penguin yawn with approval. "Maybe something more interesting is happening outside? Anyway, it's definitely not boring there any more than here. Let's go!" - Toucan is deciding. 
2. Unfortunately, there is nothing to do outside. The hippopotamus is hidden in a mud bog. On his back, standing on one leg, there is a flamingo. Even the seal, usually busy, floats on the water upside down! 
3. "Oh, what's this?" Whatever it is, it will certainly shake this lazy day! Everyone goes to the beach, where crab Patryk looks at the strange animal he caught in the jar. "It's a small horse, only with fins." "It's a sea horse!"
4. "I am asking you not a horse, just a sea pony!" - a creature is brawling. A speed-kicking half-turn kick comes out of the jar, jumps into the ocean and flows away deadly insulted. Horned with him - for a pony! 

Two new yellow pens: 

Bajoro hippopotamus I: yellow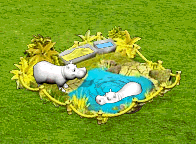 Lake of flamingos I: yellow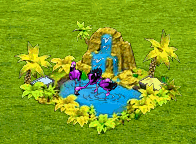 12ss12

&nbsp




Posts

: 1233


Likes

: 2984



Page 2 of 2 •

1, 2
---
Permissions in this forum:
You
cannot
reply to topics in this forum